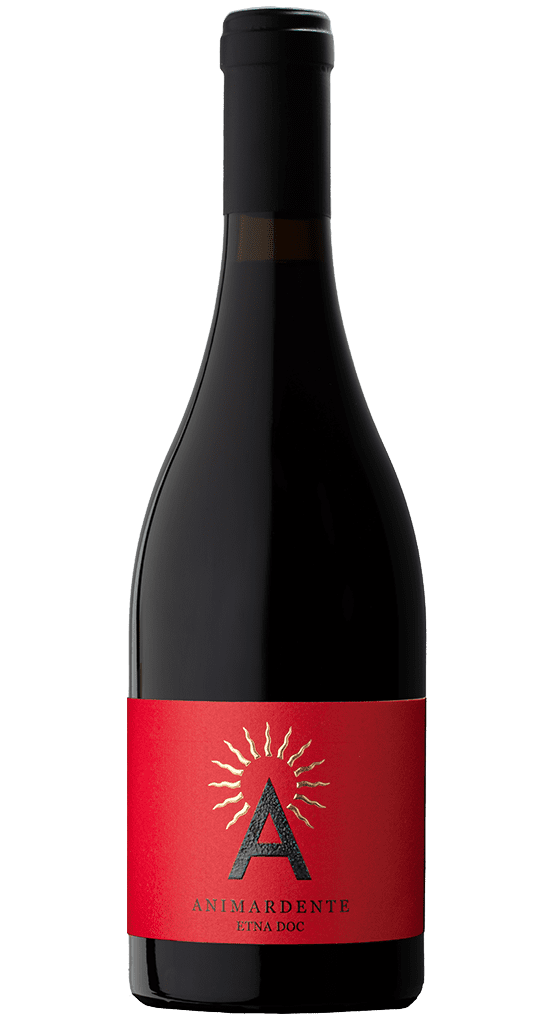 A new wine amphitheater, born of volcanic eruptions that over the centuries have given rise to a valuable terrestrial substrate for viticulture: mainly free-living, prefillosserous vines, exposed to the most extreme climatic agents, develop on dark volcanic soils resulting from lava flows. Here in this almost lunar landscape, Animardente was born. A name that tells the soul of the silent volcano, unexpected and incandescent, giving life to perpetual motion. An irrepressible and seductive force of nature, an expression of a unique terroir. The wine's name derives precisely from the bowels of the volcano, its incessant activity, the heat and color of the magma Animardente is a pure nerello mascalese, produced from bush-trained vines rising 700 meters above sea level, on soils that are sometimes sandy and ashy, sometimes pebbly and gravelly subjected to extreme day/night temperature swings. Seductive, powerful, textural, authentic. Etna Doc Rosso, first vintage in 2012.
Mountain climate in a warm region, alternating a few snowflakes with days of warm air. Etna always holds a few surprises, then with a slight delay compared to the rest of the island, spring arrives. Nerello Mascalese sprouts slowly, with a full awakening of the plant only after a couple of weeks. The older vines have a steady progression, the young ones are more sensitive to heat and rain. The summer is always intense and hot, long and with high heat spikes. Each day, the lava soils cool quickly and allow the plants to enjoy the temperature range. As always, the harvest is late, in October, and this vintage has given us healthy, ripe grapes, the fruit of our labor and the volcanic terrain. The altitude masters and influences the taste of the grapes aromatic and fresh at the same time, a truly unique combination of colors and flavors.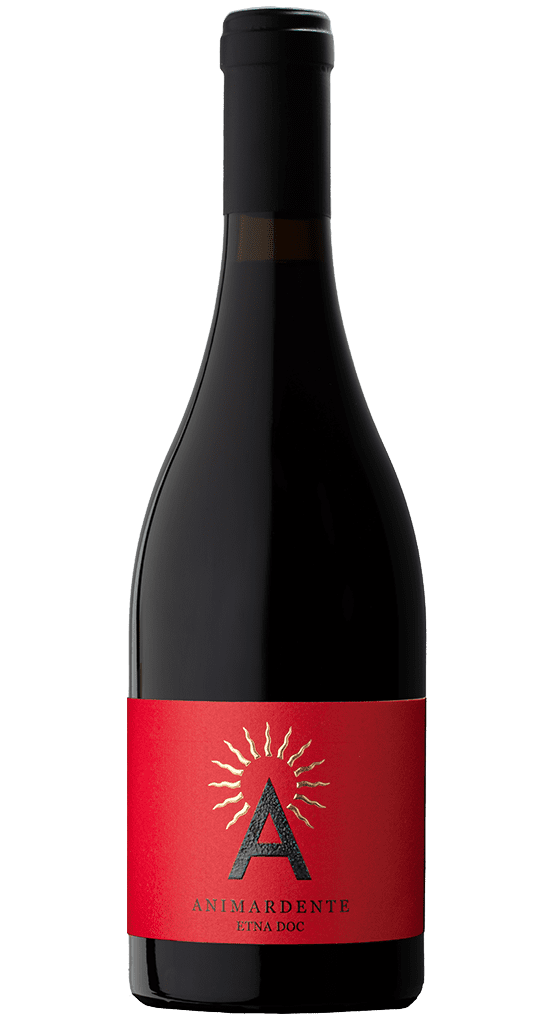 Name of the Wine: Animardente
Classification: Etna DOC
Production Zone: Etna
Varieties: Nerello Mascalese
Exposure: North
Average Age the Vines: Over 60 years
Altitude: 700 metres above sea level
Trellis: Bush System
Production per Hectare: 6000/7000 kilo
Alcohol percentage: 14,5% vol.
Vinification: A temperature-controlled fermentation and maceration for for 14 days
Aging: 18 months in big barrels
Bottle aging prior to release: 6 months