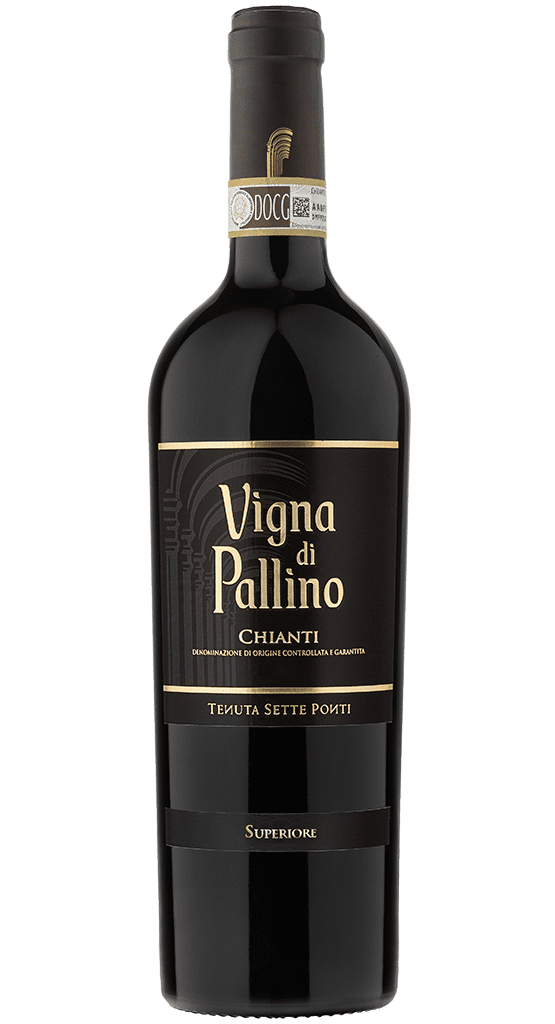 Vigna di Pallino Superiore 2021
Pure Sangiovese that matures in large barrels, produced from vineyards with higher quality requirements. Healthy vines that respect the environment, the landscape and the living beings that gravitate around it, in natural balance with an intact countryside full of woods and diverse crops. A wine able to tell the Tuscan tradition with elegance and typicality. The intense ruby red color anticipates richness of fresh and fruity notes reminiscent of wild violet, berries, cherry and plum. The taste is perfectly integrated in a full and round structure. Readily drinkable, it is pleasantly soft, enveloping and persistent.
The seasonal trend of the 2021 vintage was fairly regular. The rains of the spring period allowed for good vegetative development and provided an important water reserve to face the drier summer months. The only phenomenon that could be noted, in the spring period, was the slight dissimilarity in the timing of shoot growth, due to a few days after Easter that recorded temperatures below the seasonal average, momentarily halting vegetative development in the cooler areas. Health-wise, there was no pressure from fungal diseases (powdery mildew and peronospera).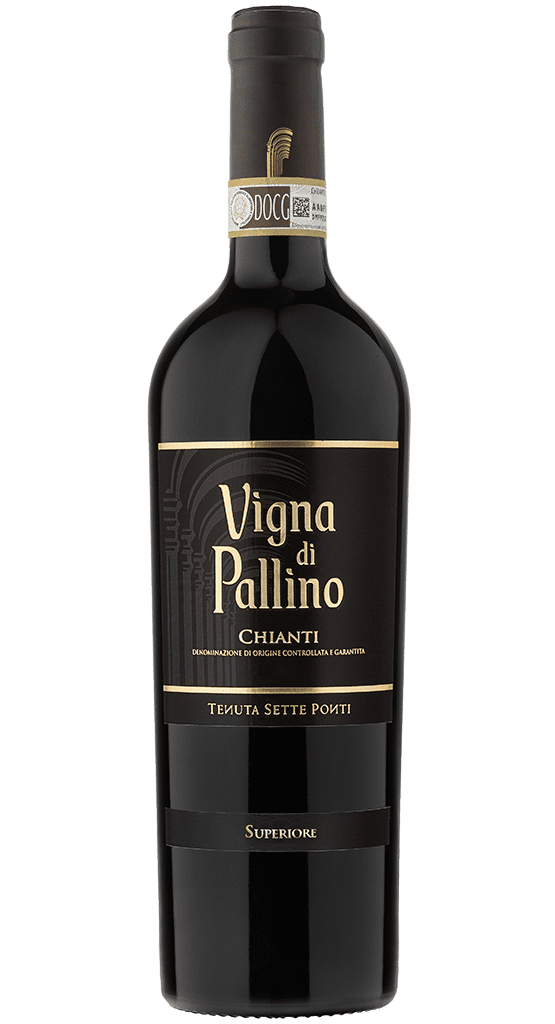 Name of the Wine: Vigna di Pallino Superiore
Classification: Chianti DOCG Superiore
Production Zone: Central Tuscany
Varieties: 100% Sangiovese
Exposure: South – East
Average Age of Wine: From 20 -30 years
Altitude: 250 meters above sea level
Trellis: Cordon
Production per Hectare: 8000 Kilo
Alcohol percentage: 14.5° vol.
Suggested Serving Temperature: 18°
Vinification: A temperature-controlled fermentation and maceration for 18 days
Aging: 1 year in big barrel
Bottle aging prior to release: 6 months
Color: Red ruby
Bouquet: Fruity, spicy
Palate: Velvety and deep
Serving Suggestions: Aged cheeses